Our History
The Fayette County Board of REALTORS® (FCBR) is proud to celebrate serving our community for 50 years. We were founded in 1969 with nine charter member brokers; they were Peggy Seay, Ed Mckown, Miriam Fulton, Reba Thompson, Buddy Trammell, Huie Bray, Cliff Bullard, Roland Brown and Irene Mitchell. The FCBR is under the umbrella of the National Association of REALTORS (NAR), founded in 1908, and the Georgia Association of REALTORS (GAR), founded in 1921.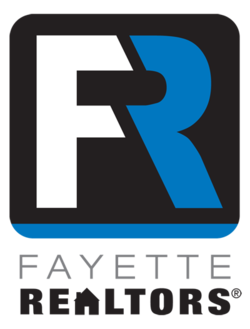 Most of the members were newcomers and were impressed with the encouragement that was given by the brokers in the surrounding areas and also by the State Association. The first officers were Peggy Seay, President; Buddy Trammell, Vice President; Irene Mitchell, Secretary; and Reba Thompson, Treasurer. The Directors were Ed Mckown, Huie Bray, and Miriam Fulton.
In the beginning, in spite of the small size (the whole county population was around 8,000), FCBR members went to State Conventions, attended GRI, conducted educational seminars, and had to improvise in many instances. For instance, no one in the county belonged to the Multiple Listing Service (MLS), so periodically the members would rent a large bus, pack a lunch, and tour the county listings.
The Board of Directors meetings were held as breakfast meetings at Melears Bar-B-Q, and the member general meeting was a catered luncheon in the basement of Tri-City Bank, which is an office across from the county buildings now.
For about 10 years, one of our outstanding events was the Teachers Breakfast which was held on the first day of teacher orientation. It was a great public relations effort, with the REALTORS preparing and serving breakfast for our teachers, after a while we had to discontinue because of the sheer numbers of new schools with lots of teachers in the county.
Other important events in our history is as follows:
1972: FCBR won a National Award for promoting the identification numbers on personal properties.
1973: The local Scholarship program was started, with a $500 Scholarship being awarded to a Fayette County High student.
1974: Mr. Ed Isakson father of Senator Johnny Isakson who was owner of Northside Realty, and a past President of The GA. Assn. of Realtors, gave a $1000 Scholarship to The University of Georgia in Honor of Peggy and Bob Seay, for their devotion to the local board and to the industry in general.
1974: The Board formed Women's Council of REALTORS®. That organization only lasted a couple of years because of the lean years with a large number of women dropping out of Real Estate. In 1982 the Council was reorganized and is very active.
1978: The Board hired its first Executive Officer, Mary Jane Weaver. She worked part time for a local real estate office as an office manager.
1979: Young Realtors of Fayette County & Clayton/Henry Board of REALTORS® formed the Young REALTORS® Association.
1983: We voted to become an all REALTOR Association, doing away with REALTOR associates.
1984: McIntosh High School had its first graduating class and FCBR gave away our first $500 Scholarship.
1986: FCBR hosted the GAR annual convention at the then new Wyndham Conference Center in PTC.
1987: Land was purchased for construction of the Board office on Brandywine.
March 23,1989: The Board office at 205 Brandywine was completed and an Open House was held.
1994 the first Noel November was held and Approx. $5000. Was raised for local charities. Now we have Dancing with
1998: The Fayette County Board, with the help from the State Association was able to have the Governor sign into Law "Megan's Law", on the ethical and legal obligation of REALTORS® as they pertain to Georgia's Sex Offender Notification Laws.
1998: FCBR paid off the mortgage on the office building.
1999: The first strategic planning retreat was held and a developed Board's vision statement was created.
2007: Land was purchased in Tyrone for a new Board Building.
2008: The Board office on Brandywine was sold.
2016: Under the direction of Stephen Walker, we had the first Southern Crescent vendors show.
2019: The Board Celebrated its 50th anniversary since being charter with NAR in 1969. Noel November was brought back for the 50th anniversary celebration.
FCBR has had several representatives serving a six-year term as GRI Governors.
FCBR has had several State Presidents for Women's Council of REALTORS® including Cindy Rampley, Kathy Murphy, Veronica Bangsboll and most recently Traci Fuller as well as one National President Beverly Bryant. We have had lots of local members who have become State Presidents of the Georgia Association of REALTORS® including Bob Disharoon, Cindy Rampley, Mike Faulkner and most recently Dorrie Love.