September's ALL VIRTUAL Membership Meeting
Sun, Apr 30, 2023 at 11:20AM
---
September's All Virtual Membership Meeting!
Join the Fayette County Board of REALTORS of our annual general membership meeting on Tuesday, September 26th @ 11:30am
All Virtual General Membership Meeting
Sept 26th @11:30 AM via Zoom
The link will be sent out to all members the day before and the day of the meeting.
Remember, we need your vote! A quorum of 112 is needed for that day for the vote of the 2024 Officers & Directors.
See you VIRTUALLY on the 26th!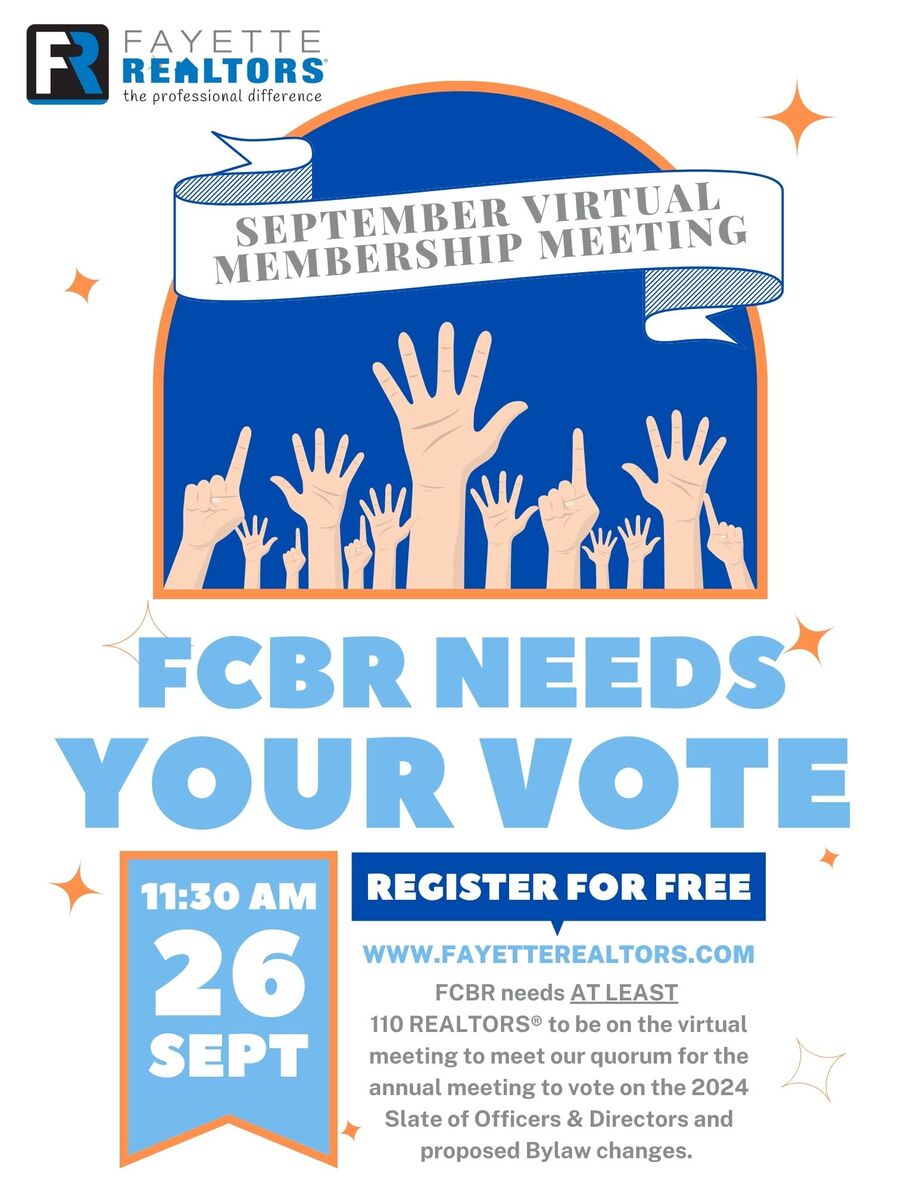 The nominating Committee presented the 2024 Slate of Officers and Directors (which are attached and below) to the Board of Directors on August 17, 2023.
Per the Bylaws, the Nominating Committee shall select one candidate for each office and one candidate for each position to be filled on the Board of Directors.
The report of the Nominating Committee shall be made by publication in the Board's newsletter/magazine/membership meeting at least thirty (30) days preceding the election. Additional candidates for the offices to be filled may be placed in nomination by petition signed by at least twenty (20%) of the REALTOR members. The petition shall be filed with the Association Executive at least fifteen (15) days before the election. The Association Executive shall send specific notice of each additional nomination to REALTOR members before the election.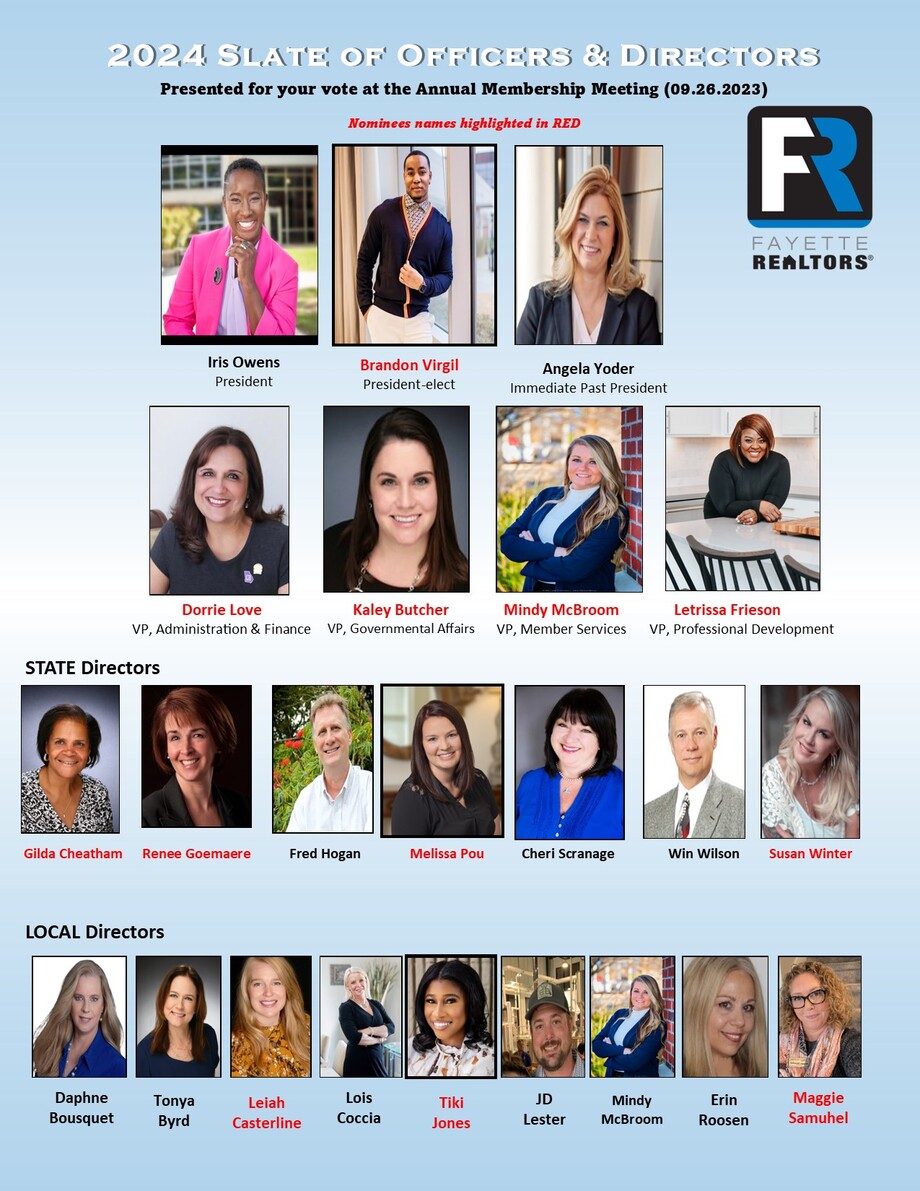 ---
Bookmark & Share
---
User Comments
Be the first to comment on this post below!