Fayette County Schools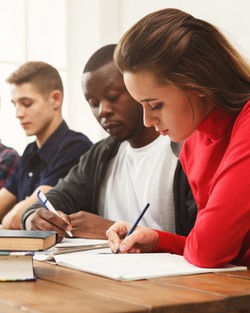 The Fayette County Public School system comprises 24 traditional schools that serve the communities of Brooks, Fayetteville, Peachtree City, Tyrone and Woolsey. It includes one non-traditional high school, an adult community school, an alternative education program, and a new addition, the 'Center of Innovation.' It's mission is to provide a quality education for Georgia's next generation of innovators, thinkers, creators, inventors, dreamers, and communicators.
The Fayette County Education Foundation is a nonprofit organization that solely supports the Fayette County Public School System. The Foundation was established in 2000 by the Fayette County Public School System, community members, and the Fayette County Chamber of Commerce to promote enhanced learning opportunities for students and staff.
For more information, please visit the Fayette County Public Schools website: www.fcboe.org.